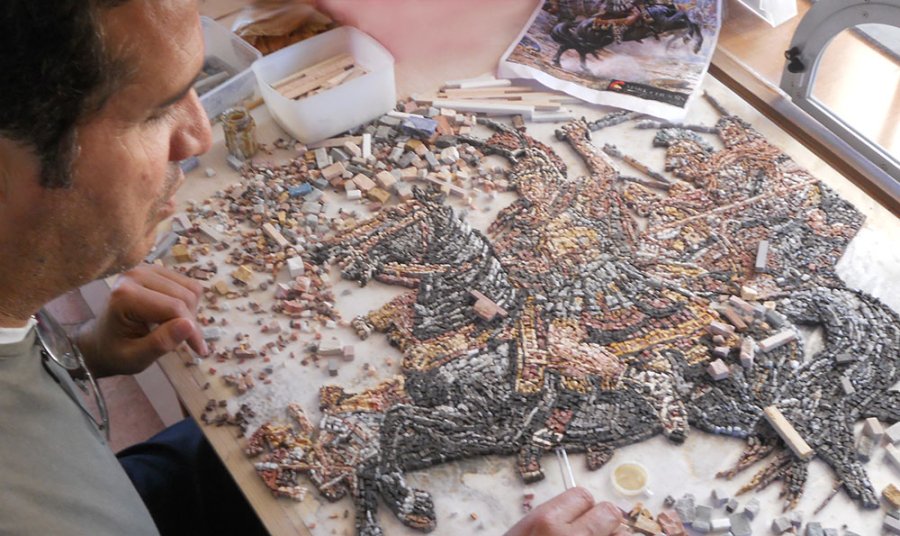 The mosaic laboratory can satisfy customer needs by creating custom projects.
The works are projected for interior and exterior decoration, eg wall compositions, tables with mosaic decoration, compositions for surface decoration, etc. The materials used are natural stones, glass and tiny of glass.
The customers can choose the mosaic work from a wide range of design examples or they can request their own custom design. The mosaic artist works on mortar or on a wood base.
Implementation costs vary depending on the subject matter, the size of the work and the size of the tesserae to be used.
The time to accoblished the project depends on project complexity and size. Please contact us for a detail quotation.