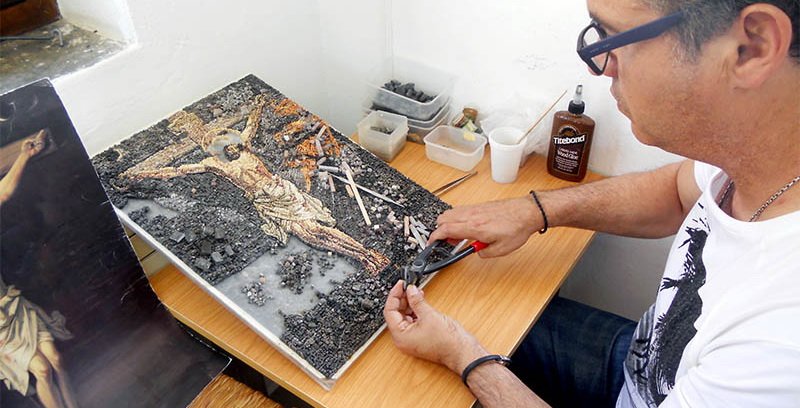 Marios Neophytou comes from the village of Lofou in the District of Limassol and he is a permanent resident of the village of Ipsonas. He works as an antiquities guard at the Antiquities Department.
After of years of studying and experience at Ancient Theater of Curium, in 2006-2007 he decides to get involved with the art of mosaic encouragements he received from his friends. From the first contact he had with the particular art he completely realises the possibilities and the splendour of this art and focuses his attention to the study and the development of his skill.
Self-taught, without having any arts lesson in general, he focuses with great passion on his struggle to use traditional as well as natural material having as a result his work to have a special character.
Marios experiments mainly on the way of tessellation and dares to turn work of paint into mosaic arts.
Through his art he creates works which originate from the Pagan tradition as well as from the Christian Religion.
He thanks the Holy God for granting him this talent.